Warren County, TN Habitat for Humanity's History – As of 2014
Locally, Habitat for Humanity of Warren Co was established in 1996. It was a rather lengthy process getting the charter in place. We have been fortunate locally to have the support of some major contributors. In 1996, City Bank (now Reg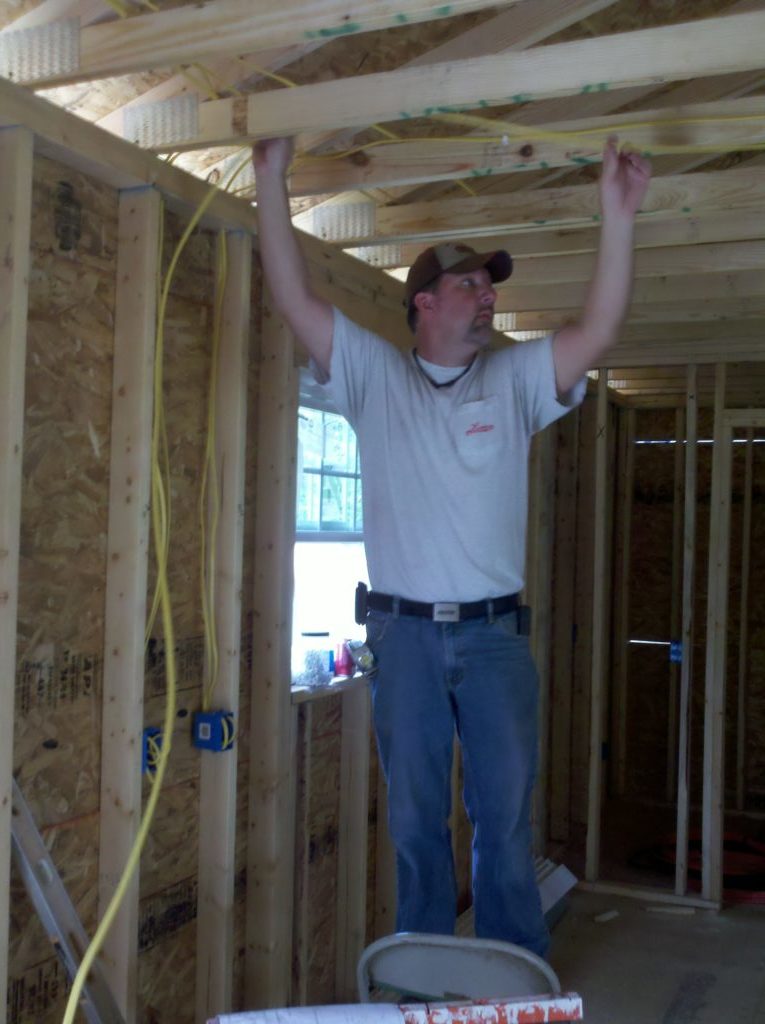 ions Bank) donated $25,000 for the construction of a house. In 1998, the Carrier Corp. contributed $35,000 for the construction of a house. Construction on both of these houses started in 1998 and they were dedicated in April of 1999. Carrier is a national Habitat partner.  Carrier (United Technologies)  provided  funds, work force volunteers and HVAC units for thirteen (13) homes built between 1998 –  2006. Carrier supported our local Habitat work annually until the Carrier Morrison TN plant's closure November 2005. Bridgestone & USW 1155L have also supported the local Habitat affiliate with funds, landscaping materials and work force volunteers on multiple homes. Bridgestone provided funds and/or the work force to blitz build three homes (in 2006 on Smith Street, in 2010 on Bradywine Street and in 2014 on Estridge Street). Nissan became a partner with the local Warren County affiliate in 2009 by providing funds and work force volunteers to build a 2010 Habitat home. Nissan sponsored a second home in 2011 and a third home in 2012 in Warren County. The City Of McMinnville has also provided lots used in some of the home constructions.
Due to the over 400 individual volunteers who have worked annually on the construction of our houses,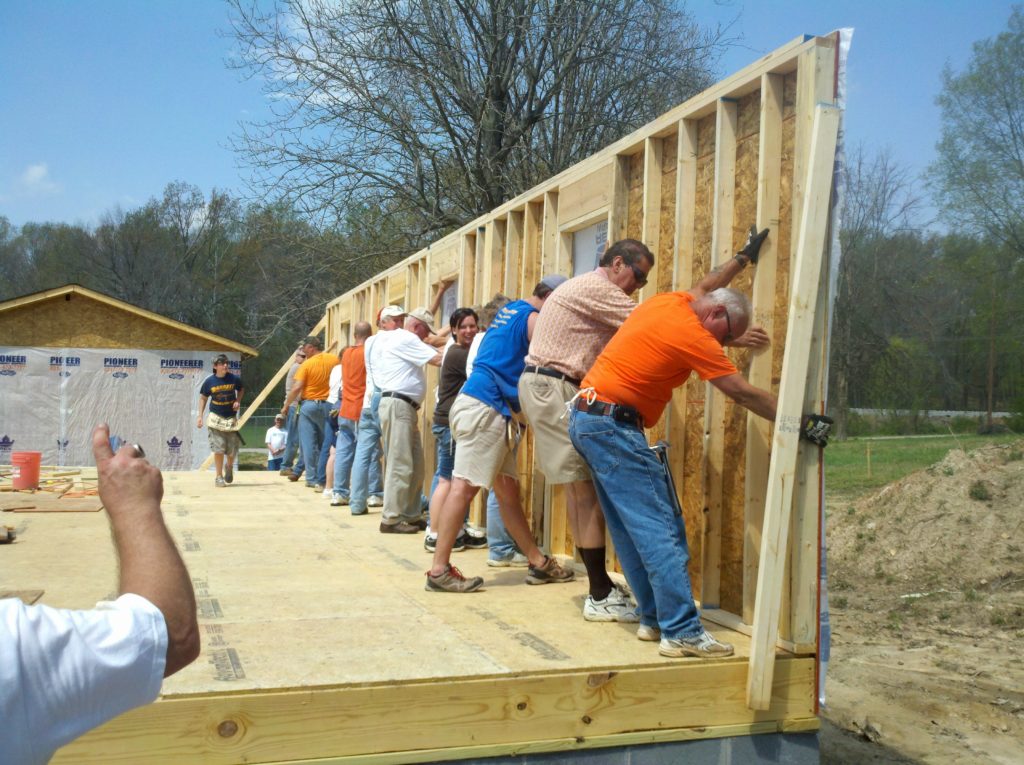 Warren County is able to build a home from block foundation to move in ready in less than four months. In addition to this we receive support from approximately 50 + groups (churches, community and school organizations) who provide food and have organized work days to help with specific tasks. Warren County Middle and High School student organizations (Interact, ROTC, Football team, Basketball teams, golf teams, Cheerleaders, etc) and faculty members have also provided support for Habitat homes. We would like to involve even more groups in larger and better ways as we expand our efforts locally.  We also receive donations from groups and individuals in both goods and services, including most recently a $5,000 grant from Jarden Consumer Solutions, the corporate owner of our third largest industrial employer in Warren County.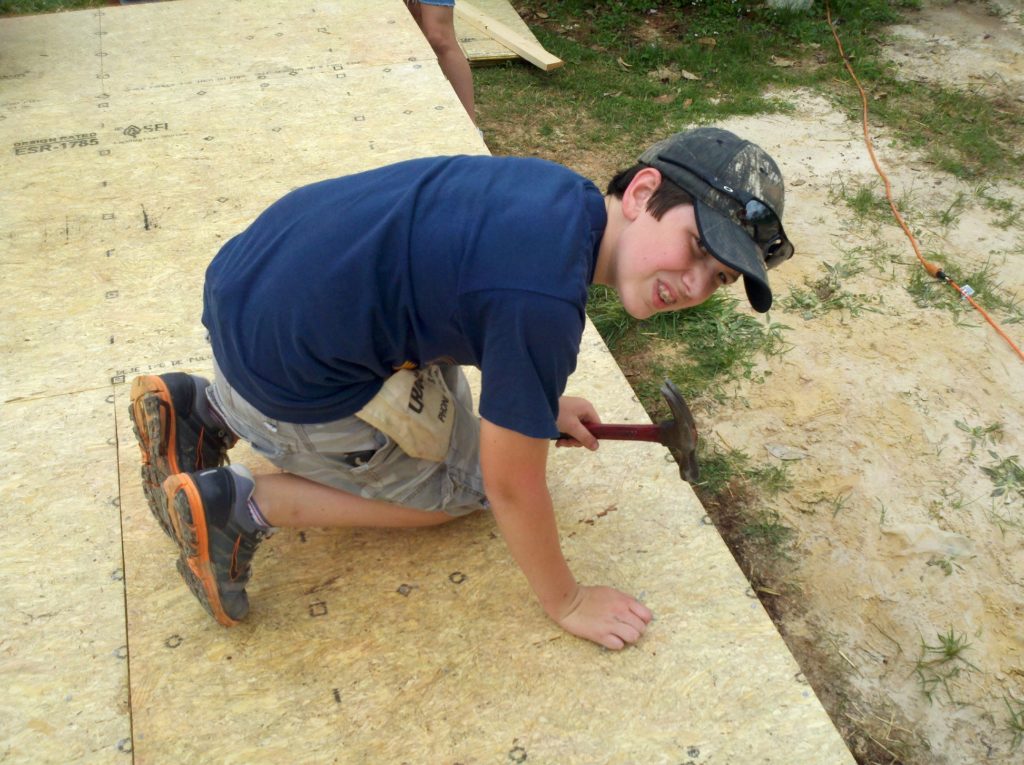 At the present time, we have a Board composed of 15 people. Board members are all dedicated volunteers, willing to work hard and take Habitat locally to the next level. Our dream is to see Habitat involving numerous churches, school and civic organizations and have multiple house constructions going on simultaneously. We need both the financial commitment of various groups and the commitment of volunteer labor to construct these houses.
We were awarded a grant from the Federal Home Loan Bank of Cincinnati in the amount of $27,388.00 that assisted us financially with two homes that were built in 2004 and one home in 2005. Thanks go to Dwayne Woods of First National Bank of McMinnville for his assistance with this grant application. We were also awarded a SHOP (Self-Help Homeownership Opportunity Program) grant (HUD Funds) to financially assist us in land acquisition as well as the infrastructure portion of a second home built in 2005, two homes in 2006, and one home in 2007.
At the end of the 2014 building season, we have twenty-six (26) homes providing shelter for 70+ children and their parents. Habitat for Humanity built the two 2014 homes on Estridge Street in McMinnville.